A full-service theatre for the arts--the original vaudeville stage is the ideal venue for all of our live presentations--plays, stand-up-comedy, and concerts. The theatre also regularly presents independent and foreign films, new releases, and silent films with live organ accompaniment. The Darress Theatre continues to explore new avenues of entertainment while striving to provide the community with an ever changing array of shows and talent.

The Darress Theatre is also available for private parties, weddings, meetings, conferences, seminars, school functions, and fund raisers. We invite you to come and share with us the spirit of the old vaudeville stage.
"Death at Sunset"
Premiere of Brand New Show
by Lawrence Francis

October 9, 10, 11, 16 and 17, 2015

"A Magic Show"
Featuring
Magician, Michael Healy
October 25, 2015
2 PM

"OSWALD"
A Historical Play
By Lost In the Field Productions Inc.
November 20, 21, 22, 2015
Notice!

Be sure to check back frequently as info on coming attractions
is subject to change from time to time.
It is advisable to call the theatre to confirm performance
dates and times for all shows.
Film and Digital Capabilities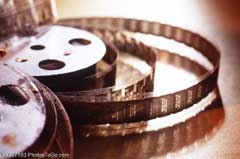 Darress Theatre
615 Main Street
Boonton, NJ 07005

(973) 334-9292

Or Email:
Rent the Darress for your next private party or corporate event!
Call Tom at 973-334-9292 to discuss how you can create a memorable event here at the Darress using our resources: music, lighting, sound, projectors, auditorium, big screen, party room, film, live talent, etc.

**IMPORTANT NOTICE**
Theatre for Sale
The time has come for us to move on!
Tom has finally realized that life is short and there are many adventures yet to be experienced. Therefore, he has reluctantly made the decision to part with his beloved theatre and start on a new life adventure and is seeking new owners are interested in preserving the rich history of the theatre and its commitment to the community.
(To learn more about the opportunity to purchase this unique historical property, please read the information given below.)